大阪に世界各国からスイングダンサーが集まる3日間
Osaka Swing presents

OSAKA LINDY EXCHANGE 2019
年に一度のリンディホップのお祭り、大阪リンディエクスチェンジ!!
ワールドクラスのダンサーによるワークショップや、ライブにパフォーマンスにソーシャルダンスにコンペティション まさにスイング漬けの3日間
13回目を数えるビッグウィークエンドを世界中のダンサーと一緒に楽しみましょう!
We are very happy to announce our 13th Lindy Exchange!
This year, we will have 4 world-class teachers, 3nights of dance parties with 2 awesome bands!!
We guarantee that you will have plenty of fun time during the weekend!!!
Dance Battle, Performances, Friendly dancers and MORE!!!!

SCHEDULE

18th/Fri
19th/Sat
20th/Sun
WORKSHOP
OUTSIDE DANCE

11:00-14:30 WORKSHOP


FEE-10000JPY/100USD
WHERE-Naniwakumin Center(B)
TEACHERs-Vincenzo&Moe

13:00-16:00 OUTSIDE DANCE


Lindy in the Osaka Castle Park
FEE:500JPY

※雨天中止
※Will be cancelled in case of rain

DANCE PARTY

19:00-23:00 DANCE PARTY


FEE-2500JPY Inc.1Drink
WHERE-VOXX (A)
BAND-Clap Stomp Swingin'

17:30-20:30 DANCE PARTY


FEE-2500JPY
WHERE-Naniwakumin Center(B)
BAND-Takman Rhythm

18:00-21:00 DANCE PARTY


FEE:2500JPY
WHERE-Naniwakumin Center(B)
BAND-Clap Stomp Swingin'
LATE NIGHT
AFTER PARTY

24:00-05:00 LATE NIGHT


FEE-1400JPY +Drink Order
WHERE-Noon+Café (C )
BAND-TBA
24:30-Late
AFTER PARTY(Informal)
FEE-1000JPY Inc.2Drink
WHERE-Cafetin De Buenos Aires
18th/Fri
WORKSHOP
OUTSIDE DANCE
DANCE PARTY

19:00-23:00 DANCE PARTY


FEE-2500JPY Inc.1Drink
WHERE-VOXX (A)
BAND-Clap Stomp Swingin'
LATE NIGHT
AFTER PARTY
19th/Sat
WORKSHOP
OUTSIDE DANCE

11:00-14:30 WORKSHOP


FEE-10000JPY/100USD
WHERE-Naniwakumin Center(B)
TEACHERs-Vincenzo&Moe
DANCE PARTY

17:30-20:30 DANCE PARTY


FEE-2500JPY
WHERE-Naniwakumin Center(B)
BAND-Takman Rhythm
LATE NIGHT
AFTER PARTY

24:00-05:00 LATE NIGHT


FEE-1400JPY +Drink Order
WHERE-Noon+Café (C )
BAND-TBA
20th/Sun
WORKSHOP
OUTSIDE DANCE

13:00-16:00 OUTSIDE DANCE


Lindy in the Osaka Castle Park
FEE:500JPY

※雨天中止
※Will be cancelled in case of rain

DANCE PARTY

18:00-21:00 DANCE PARTY


FEE:2500JPY
WHERE-Naniwakumin Center(B)
BAND-Clap Stomp Swingin'
LATE NIGHT
AFTER PARTY
24:30-Late
AFTER PARTY(Informal)
FEE-1000JPY Inc.2Drink
WHERE-Cafetin De Buenos Aires

TEACHERS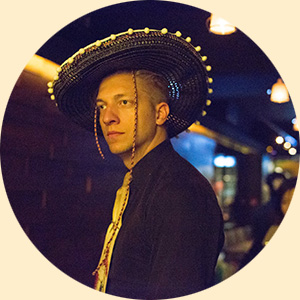 PONTUS PERSSON (SWE)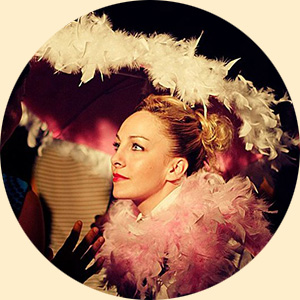 ISABELLA GREGORIO (ITA)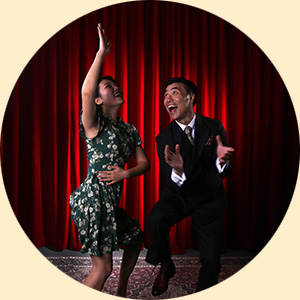 ZENG & BEIBEI(CHINA) / Taster Class on Friday